Header (big)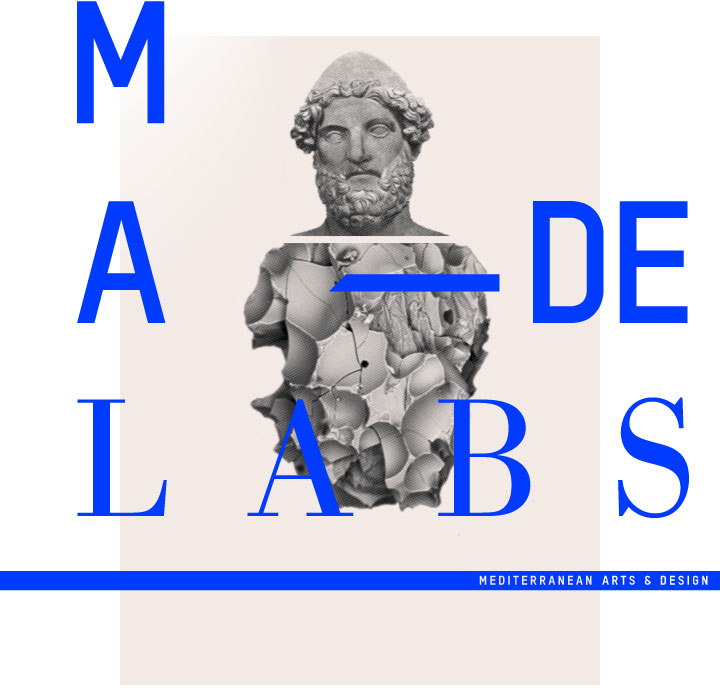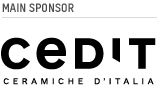 Authenti-city
8 days of workshops and lectures, 24 exceptional guests.
To discuss authenticity and cultural heritage at the intersection
of design, architecture, art, craft and local tradition.
All in Syracuse.
About
MADE LABS is the new educational initiative conceived by MADE Program (
www.madeprogram.it
), the brand new project of the "Rosario Gagliardi" Academy of Fine Arts, Syracuse (Sicily). This first edition of MADE LABS, curated by Studio Formafantasma and Moncada Rangel Architects, includes eight days of 4-day workshops and lectures, led by world-renowned creative Professionals and addressed to designers, architects and artists who are curious about new developments in their fields.
Where?
At The Fine Arts Academy of Syracuse – MADE Program
Via Cairoli, 20 – 96100 Syracuse – Italy
Some workshops and lectures will take place in other venues in the city.
Clic here for maps
Clic here for indications
When?
MADE LABS will happen from the 24th to the 31th of July
Who can partecipate?
MADE LABS is open to students as well as professionals worldwide.
Language?
The tuition language will be English.
Visa requirements?
Participants who require a visa for Italy are responsible for obtaining this visa in time.
Equipment?
Participants should bring their own lap-top computers. WLAN is freely available. Please ensure that all your equipment is covered by your insurance.
Image 1 (ortigia island)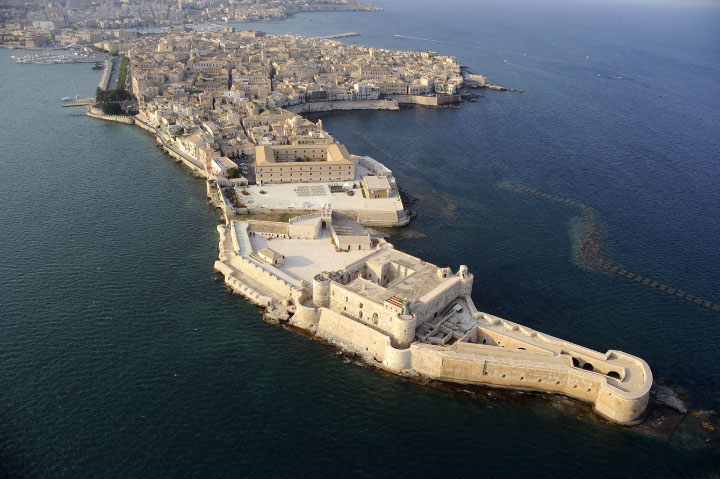 Why
Program
Made Labs are conceived as "high-intensity" labs. A unique formula that combines workshops and lectures under the guidance of important personalities in the world of design and architecture.
Guests
During the eight days of workshops and lectures, Made Labs will gather in one place prominent designers, architects and artists, coming from all over the world.
Place
Made Labs will take place in the unique city of Syracuse, Sicily. Specifically in the ancient heart of the town, the island of Ortigia, a location where the remains of ancient history are the backdrop for daily life.
Affordability
According to MADE Program philosophy, we have done our best to make a top-level educational experience affordable and accessible to as many people as possibile.
Credits
Upon successful completion of each workshop (32 hours of classes), MADE Program will issue 2 ECTS credits that can be transferred at the option of each student's home University.
As per the agreement reached with the "Ordine degli Architetti", 15 CFP will be issued upon successful completion of each workshop (32 hours of classes), 2 CPF upon the attendance of each evening of lectures (2 hours).
Image 2 (Academy)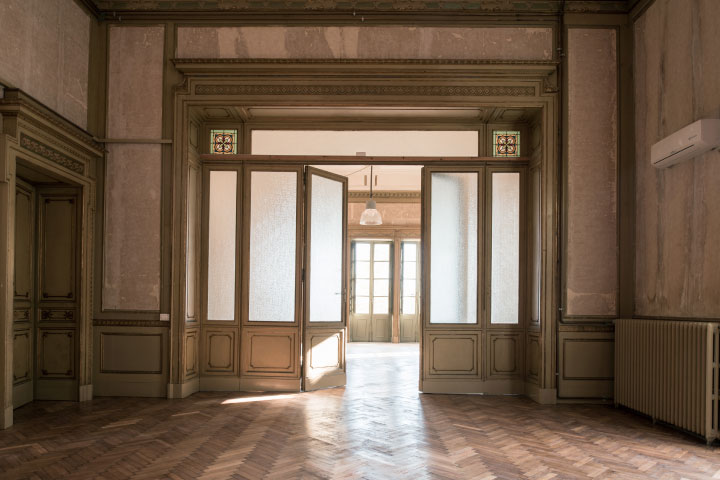 Program
Authenti-city (or the Unesco Paradox)
Founded 2750 years ago, the city of Syracuse (Siracusa) with its historic center - the island of Ortigia - is a "Tabula Plena". Since 2005, the city, incredibly rich in layers of history, has been listed as a UNESCO World Heritage site. After 10 years, like most listed places, the old city is faced/blessed with an exponentially increasing number of tourists, but at the same time has lost its informality, authenticity, and most of its residents, gradually morphing into a theme park/resort.
In the era of neoliberalism, nostalgic attention to the past is potentially devastating.
Overly rigid protective norms and blind bureaucracy force new urbanistic and architectural interventions to look like a frozen and fake pre-WWII image of the city, generating an undefined pastiche of "Non-authenti-city".
The obsession with preserving image ignores substance, content, and structure. The museification of buildings and places does not solve the real issue of maintaining and preserving living urban spaces, but instead transforms their authentic and original diversity into homogenous speculative real estate.
The 8 days of workshops and lectures are conceived as a platform for discussion of the future of cultural heritage from both an architecture and design perspective.
Is the transformation of heritage sites into diffuse hotels and ersatz tourist attractions inevitable?
How can we devise an alternative preservation strategy that limits the loss of informality and authenticity?
How to prevent the homogenization (anglosaxonization) of tourist attractions?
Schedule
24—27 july
Last evening:
27 JULY
Final presentation
28—31 july
Last evening:
31 JULY
Final presentation
Image 3 (Ceramics)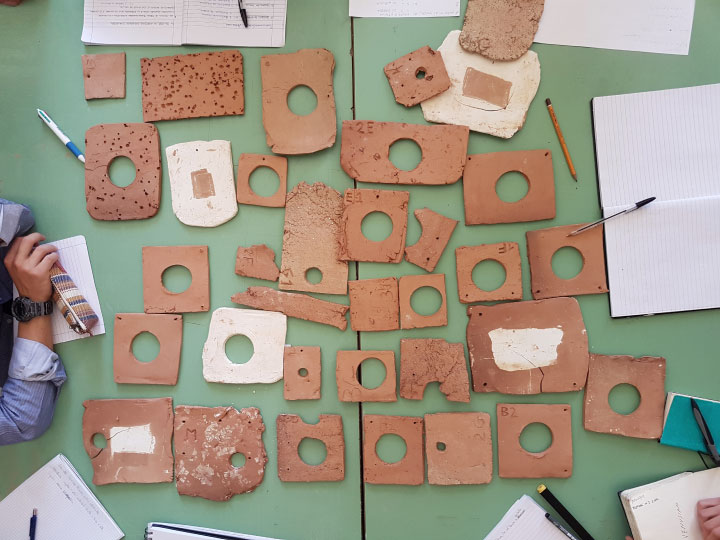 Guests
Workshops' Leaders
Lecturers
Moderators
News
What the web says about us...
Image 3 (square)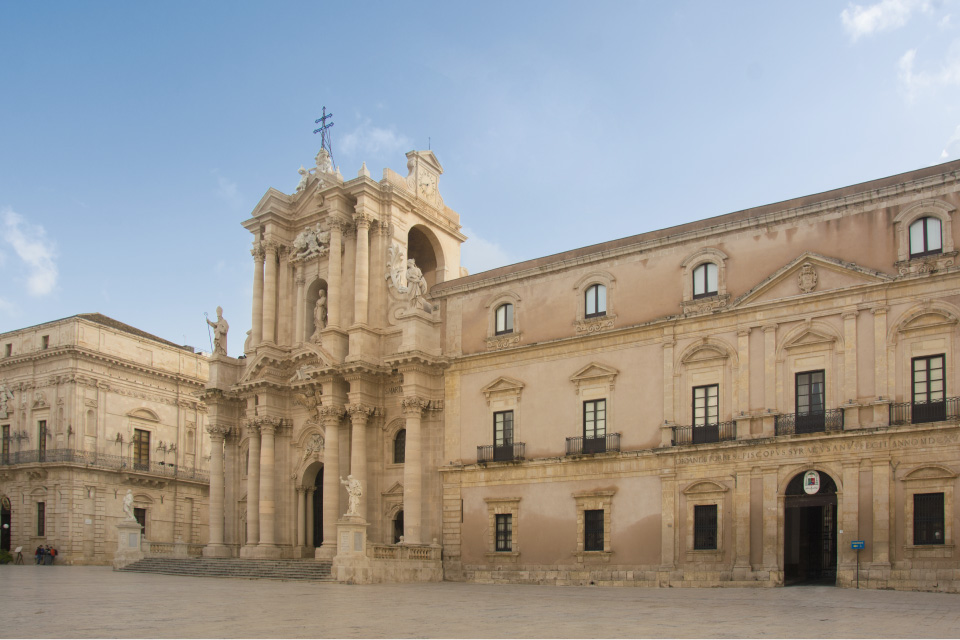 Details
Our social networks
Click here for find us on: Facebook & Instagram
Syracuse (Siracusa)
Syracuse (Siracusa), listed as a UNESCO World Heritage Site, is a treasure trove located on the southeastern coast of the Italian island of Sicily. Over 3 millennia, it has collected a wealth of art and precious architecture, which bears witness to the passage of many glorious civilizations.
Today the city of Syracuse is a warm-welcoming, lively city with much to offer to adventurous souls and culture vultures alike: one may choose to get lost in the labyrinth of narrow streets of the historical center, take a stroll around the medieval castle that overlooks the natural harbor or explore the pristine beaches and marine reserves that surround the city.
Defined by Cicero "The greatest of Greek cities in Italy and the most powerful of them all", Syracuse was once the most powerful of all Greek colonies in Italy (known at the time as Magna Grecia, or "Greater Greece"). In the 5th century BC, at the height of its power and counting twice the current population, Syracuse defeated the mighty fleet of Athens to claim control over the Mediterranean.
The city was home to many a great Greek, above all the great inventor and mathematical genius, Archimedes.
The island of Ortygia, the historic center and cultural heart of the city, with its traditional street market and delightful cafés, holds a friendly and colorful atmosphere, which makes sightseeing on foot a joy. This district of the city is home to the majestic Temple of Apollo and the Temple of Athena, constructed in honor of the Greek goddess to celebrate the victory over Athens and uninterruptedly used over the centuries as a place of worship by Romans, Arabs and Christians.
Syracuse is also a strategic base for those who wish to enjoy all the beauties of Sicily, just a stone's throw away from all the other major attractions of the island: the Valley of the Temples and the Scala dei Turchi in Agrigento, Mt. Etna, the highest volcano in Europe, and the hill-top city of Taormina. It is also very easy to reach all main Italian locations: the nearby Fontanarossa Airport connects daily Syracuse with all major cities (Rome, Florence, Venice, Milan, Naples).
Accommodation
Syracuse offers its visitors a wide range of accommodation solutions such as Hotels, Bed and Breakfasts, Rooms, Hostels and Apartments.
Here following a list of accomodations that have an agreement with MADE LABS:
— Lorem ipsum dolor sit amet, tel. +39 347 12 34 567 info@lorempsul.it
— Lorem ipsum dolor sit amet, tel. +39 347 12 34 567 info@lorempsul.it
— Lorem ipsum dolor sit amet, tel. +39 347 12 34 567 info@lorempsul.it
Image 5 (Private courtyard)