Introduction
2018. ONCE IN A LIFETIME EDITION.
2018 is an important year for Sicily: Palermo is the 2018 capital of Italian culture and is hosting Manifesto 12. MADE has decided to hold its own celebration of this occasion by organizing a special edition of MADE Labs.
One free workshop, open to 20 talented people who we will be selected from all over the world to work for four days with two renowned giants of creativity.
The starting point for this year's MADE Labs are the 17 global goals for sustainable development.
---
Workshop
Prepare yourself
for the unexpected.
In a workshop Martí Guixé and Erik Kessels will force the participants to go in unexpected directions with their way of coming up with ideas for a problem. Topics from the 'UN Sustainable Development Goals' will be approached in an unconventional way. Celebrating illogical thinking and embracing impossible ideas will be important in the process of the workshop. For creative people that try to innovate and find new ways of telling stories these methods of thinking and working are essential.
Guest quote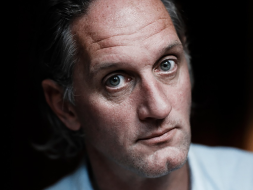 "If you're not willing to humiliate yourself, make mistakes and downright fuck-up, you should consider working in a cubicle farm.It's safer there."
— Erik Kessels
"I call myself an ex-designer. The role of the designer today is completely different, because it has much more to do with communication than with manufacturing."
— Martí Guixé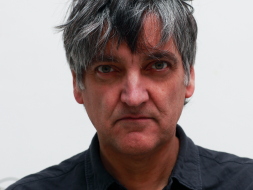 Guests
Martí Guixé (Barcelona 1964)
Formed in Barcelona and Milan as an interior and industrial designer. In 1994, while living in Berlin, he formulated a new way to understand the culture of products. Guixé started to exhibit his work in 1997. His work is characterized by the search for new product systems, the introduction of design in food ambits and presentation through performances. His non-conventional gaze provides brilliant and simple ideas of a curious seriousness. He is based in Barcelona and Berlin and works as a Designer for world-wide companies. Recent publications: Martí Guixé, Food Designing, Corraini Edizioni, 2010 (ISBN 978-88-7570-249-6), Martí Guixé Cook Book, Imschoot Publishers (ISBN 9077362045) and Don ́t buy it if you don't need it. All Martí Guixé's Camper Commodityscapes. (ISBN 13 84 609 91350). Martí Guixé, Open-End Stichting Kunstboek, (ISBN 978-90-5856-284-5). Exhibitions at MoMA (New York), MuDAC (Lausanne), MACBA (Barcelona) and Centre Pompidou (Paris). He has been awarded among others with the Ciutat de Barcelona Prize, 1999 and National Design Prize of the Generalitat de Catalunya 2007.
Eric Kessels (Roermond, 1966)
Erik Kessels is a Dutch artist, designer and curator and is since 1996 Creative Director of international communications agency KesselsKramer. Worked for clients such as Nike, Diesel, The Standard, J&B Whisky, Oxfam, Ben, Vitra, Citizen M and The Hans Brinker Budget Hotel. As an artist and photography curator Kessels has published over 50 books of his 're-appropriated' images, is editor of the alternative photography magazine Useful Photography and has written the international bestseller Failed It! Kessels made and curated exhibitions such as Loving Your Pictures, Use me Abuse me, 24HRS of Photos, Album Beauty, From Here On and Unfinished Father. In 2010 Kessels was awarded with the Amsterdam Prize of the Arts, in 2016 nominated for the Deutsche Börse Photography Prize. In 2017 his mid-career retrospective was shown in Turin and Düsseldorf.
Clone of Image 1 (ortigia island)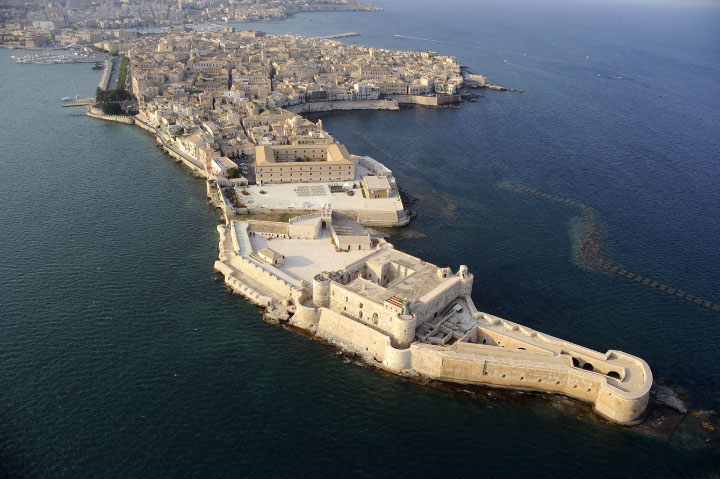 Details
Our social networks
Click here for find us on:
Facebook,
Instagram dell'Accademia
& Instagram di Made LABS
Syracuse (Siracusa)
Syracuse (Siracusa), listed as a UNESCO World Heritage Site, is a treasure trove located on the southeastern coast of the Italian island of Sicily. Over 3 millennia, it has collected a wealth of art and precious architecture, which bears witness to the passage of many glorious civilizations.
Today the city of Syracuse is a warm-welcoming, lively city with much to offer to adventurous souls and culture vultures alike: one may choose to get lost in the labyrinth of narrow streets of the historical center, take a stroll around the medieval castle that overlooks the natural harbor or explore the pristine beaches and marine reserves that surround the city.
Defined by Cicero "The greatest of Greek cities in Italy and the most powerful of them all", Syracuse was once the most powerful of all Greek colonies in Italy (known at the time as Magna Grecia, or "Greater Greece"). In the 5th century BC, at the height of its power and counting twice the current population, Syracuse defeated the mighty fleet of Athens to claim control over the Mediterranean.
The city was home to many a great Greek, above all the great inventor and mathematical genius, Archimedes.
The island of Ortygia, the historic center and cultural heart of the city, with its traditional street market and delightful cafés, holds a friendly and colorful atmosphere, which makes sightseeing on foot a joy. This district of the city is home to the majestic Temple of Apollo and the Temple of Athena, constructed in honor of the Greek goddess to celebrate the victory over Athens and uninterruptedly used over the centuries as a place of worship by Romans, Arabs and Christians.
Syracuse is also a strategic base for those who wish to enjoy all the beauties of Sicily, just a stone's throw away from all the other major attractions of the island: the Valley of the Temples and the Scala dei Turchi in Agrigento, Mt. Etna, the highest volcano in Europe, and the hill-top city of Taormina. It is also very easy to reach all main Italian locations: the nearby Fontanarossa Airport connects daily Syracuse with all major cities (Rome, Florence, Venice, Milan, Naples).